Very private and secluded building lot. Close to Interstate and shopping. Central sewer, all underground utilities.
The Agency Real Estate Group Triboro
20160412194703486227000000
20150930174700620565000000
Lot/land for Sale
1 Pine Rd, Mt. Cobb, Pennsylvania 18436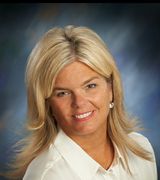 Array
The Agency Real Estate Group
408 SO MAIN STREET, Old Forge, PA 18507
(570) 391-0927
Bought and sold a Single Family home in 2017 for approximately $225K in Taylor, PA.

Throughout the past several months my family and I have been working with Theresa selling our home and purchasing our new one. She has been there every step of the way. Always answered every call, text ...

Bought a Single Family home in 2017 for approximately $175K in Hill Section, Scranton, PA.

My husband and I had talked about wanting to buy a house, but really didn't know where to start. Theresa gracefully walked us through this process step by step. She truly worked tirelessly to help us ...

Bought a Single Family home in 2016 for approximately $250K in Old Forge, PA.

Theresa was very thorough, responsive and helpful throughout our buying process. We enjoyed working with her and would recommend her to any buyers in the market.

Showed home in 2017 in East Mountain, Scranton, PA 18507.

Theresa was more than we hoped for in all avenues of our home search. Extremely responsive to adding and changing our home search dates, times and locations. Very easy to walk through houses with, she ...