After being in this industry for over 10 years as an independent electrical contractor, transferring into Real Estate came naturally to me. I've been in thousands of residential and commercial properties, and worked along side some of the very best contractors in this area. I understand what people are looking for in a home, and I know when I see potential. I know what it takes to fix them, and what it takes to sell them. I use the latest technology, marketing, and advertising techniques to get you an acceptable contract. So if you''re looking for someone who will be dedicated to YOU, please don''t hesitate to contact me.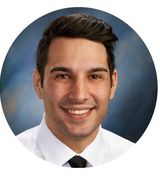 Realtor
The Agency Real Estate Group
408 South Main St, Old Forge, PA 18518
(570) 209-1237
27 Results returned.
Per Page