I have been a FULL time Realtor/Associate Broker for 10 years. Specializing in First Time Home buyers allowed me to learn the business in-side and out. Putting buyers on my automated MLS account assures they will see the homes as soon as they enter the market..... Never will they have to wait to see the perfect home SOLD before they have had a chance to see it! I assist my buyers during the entire journey. From searching, negotiations, inspections and legalities, I make sure my clients connect to the best! My buyers feel confident knowing they are never alone during the entire process. I feel the purchase of a new home should be fun and memorable. My clients know they have me right by there side from start to finish. My marketing degree has allowed me to sell homes in a shorter period of time and bring my sellers the results they deserve! I Negotiate, stage, recommend repairs, and help set a fair sales price! I work full time as a Realtor. My clients are always my first concern. I text, email and of-course I am NEVER too busy to answer your questions! Count on an almost immediate call back from me! I love what I do and I can't wait to help you reach your Real Estate goals.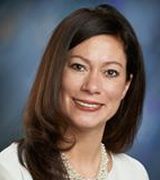 Associate Broker, Realtor
The Agency Real Estate Group
408 S Main St, Old Forge, PA 18518
(570) 245-6214
Residential for Sale
9 Kraft St, Archbald, Pennsylvania 18403
Off street parking
Parking
1,490 Sqft
Valley View Cougars attack! 3 bed/2 bath professionally remodeled for you. High-end granite kitchen w/stainless steel appliances. Hardwood floors and scultpured ceilings. Brand new bath room w/jacuzzi tub/tiled floors and wall. Brand new furnace, almost finished LL and new shed to complement the 2 car garage.
1 Results returned.
Per Page